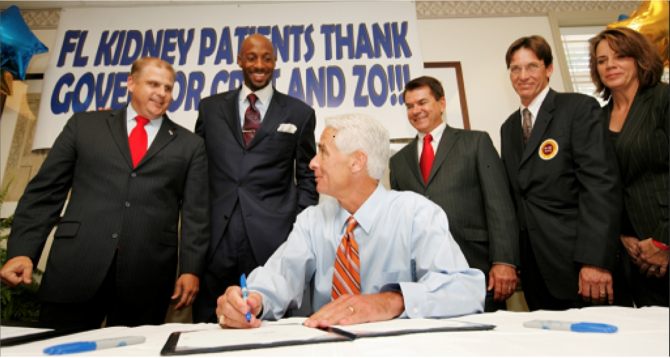 Response: Why Celebrities Can be Good For Capitol Hill
In a recent article on GroupThink, a former nonprofit worker and current political staffer wrote about why celebrities are bad for Capitol Hill.
The author described a celebrity presence in public policy as "nothing more than an extension of a celebrity endorsement in marketing."
I couldn't disagree more. Having worked on healthcare public affairs campaigns with celebrities, I've found that a star's support of specific legislation or other policy goals can be extremely helpful on the Hill.
This is especially true if you work with a celebrity who has firsthand experience with the disease or healthcare topic you are engaging legislators on.
Take for example Alonzo Mourning, seven-time NBA All-Star champion and former Miami Heat player. In his 30s, Alonzo was diagnosed with a rare kidney disease and had to have a kidney transplant. His experience mirrors that of many kidney patient advocates across the country, but most patients don't get to share that story with the President of the United States over a round of golf.
His celebrity status and influence has allowed him to speak for his fellow kidney patients, while helping to enact meaningful legislation like the Alonzo Mourning Access to Care Act.
The fame of a celebrity who has suffered from a serious disease is simply the microphone that allows them to share the experience of other patients across the country, and their stories are much more than a performance or "the equivalent of trying to memorize an entire semester of knowledge the night before a final exam."
Their celebrity status may get them in the room with the excited legislatures or members of the press, but their ability to passionately share their personal experience, and the policy issues surrounding it, is what makes their contribution so significant.
When executed thoughtfully, a celebrity presence on the Hill is much more than a brand endorsement. Whenever a celebrity can shine the spotlight on an issue that has personally affected them, they should be welcomed at the Hill along with their fellow advocates.